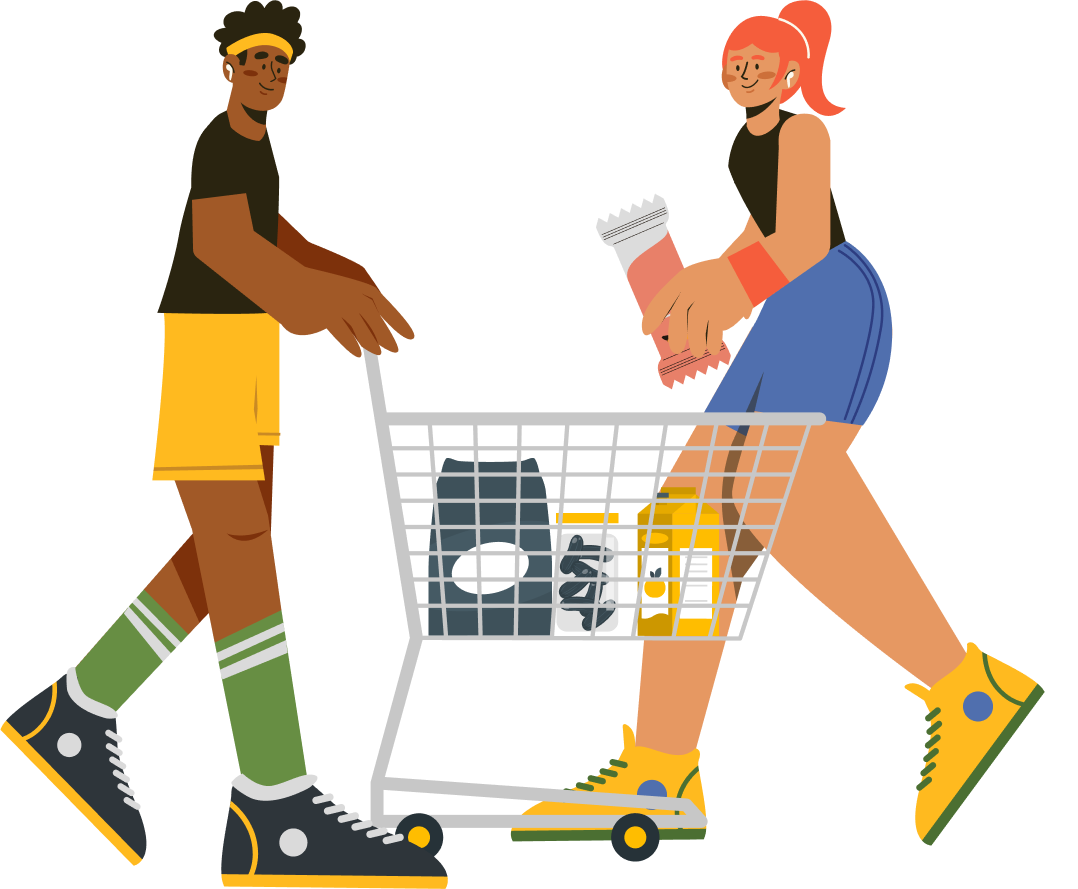 OUR STORY
It all started with a casual walk down the nutrition bar aisle of our local grocery store. We found that it lacked something…NUTRITION!
What Do We Mean?
Healthy Snack Bars

The all-natural snack bars made with whole food ingredients were just that, "snack" bars. They contained all natural whole food ingredients, but lacked nutrient density.They were low in protein, high in sugar, couldn't support our active fit lifestyle, and left us starving!

LOW PROTEIN,HIGH SUGAR,

AND LEAVES YOU STARVING
WHAT ABOUT THE PROTEIN BARS?
The protein bars were another issue. Sure they all had ample amounts of protein, but they were all just "protein candy bars". You know what we're talking about… chocolate covered birthday cake blah blah blah flavors made with a bunch of sugar and/or sugar alcohols (yuck!), nasty ingredients, over processed protein, and they too still left us starving!

High Protein

GARBAGE INGREDIENTS and YOU'RE STILL STARVING

We knew that consumers were literally STARVING for a bar that not only provided an abundance of nutrients but also actually satisfied their hunger.

With everyone living busier and more active lifestyles these days, we knew there had to be a better, more nutritious, more satisfying on-the-go meal replacement solution.
The Green Super Protein Meal bar was born!
The most nutrient dense complete meal replacement bar!

We made sure to pack this bar with everything:

20G PLANT PROTEIN for the fitness buffs
GREEN SUPERFOODS for health
WHOLESOME carbs, fiber and good fats to keep you fueled
MASSIVE PORTION SIZE to satisfy your hunger
DELICIOUS flavor to satisfy your taste buds
pick your flavor
Vendor:

Regular price

Sale price

$29.99

Unit price

per

Vendor:

Regular price

Sale price

$29.99

Unit price

per

Vendor:

Regular price

Sale price

$29.99

Unit price

per